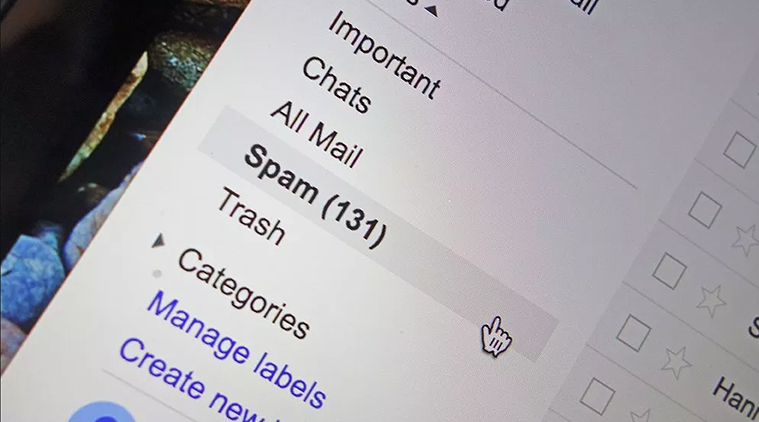 A small subset of Gmail users has reported their inboxes were flooded with ads and spam emails apparently sent from their own account. Several users took to Gmail's help forum to report the issue. Going by the forum, users who had two-factor authentication also faced the issue. One of the users complained that spam emails continued to go out from his account even after changing password post first such instance. The emails were reportedly filed in the users' Sent folder.
Google seems to be aware of the issue and a company spokesperson told Mashable that Google has "actively taken measures to protect against it". The spokesperson assured that users' accounts were not compromised as part of this incident. The Mashable report points out that the spam emails have been made to look like they were sent via Telus, which is a Canadian telecommunications company. Telus, however, confirmed the spam emails are not being generated from its server. A company spokesperson said in a statement to Mashable that Telus is working with third-party vendors to resolve the issue. Affected users are advised not to respond to these emails.
"We are aware of a spam campaign impacting a small subset of Gmail users and have actively taken measures to protect against it. This attempt involved forged email headers that made it appear as if users were receiving emails from themselves, which also led to those messages erroneously appearing in the Sent folder. We have identified and are reclassifying all offending emails as spam, and have no reason to believe any accounts were compromised as part of this incident. If you happen to notice a suspicious email, we encourage you to report it as spam. More information on how to report spam can be found by visiting our Help Center," reads a statement from Google. Meanwhile, several users posted on Twitter about the issue, hoping to find a solution:
Meanwhile, Google is working on a design for the web version of Gmail and the popular email service could soon allow users to send expiring mails. Gmail's expiring email will have ill have a "confidential mode" lock icon and become unreadable after some time. The recipients will not be able to forward the content, copy and paste, download or print content of expiring emails.
Source by: Indian Express
Think Technology Services is the best Business email service provider in India. Visit at for Our Solutions